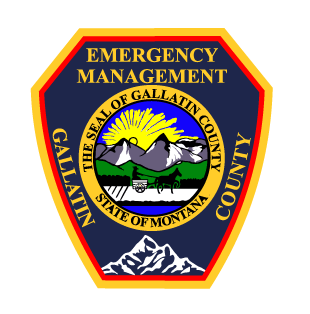 For immediate release: Sept. 16, 2022
Media contact:
Patrick Lonergan, Chief of Gallatin County Emergency Management and Fire
406-548-0116
patrick@readygallatin.com
Gallatin, Madison Counties Sign Agreement to Consolidate Emergency Management Services in Big Sky Area
Gallatin and Madison counties recently entered into an interlocal agreement to consolidate emergency management, wildfire, and hazardous materials services under Gallatin County's Emergency Management Program.
This new agreement creates a single agency responsible for all of the Big Sky community and reduce duplication of efforts. Gallatin County will manage the three programs across the Big Sky community, including the portion of Madison County that falls in the Big Sky Resort Area Tax District boundary.
Per the agreement, Gallatin County will assume the following responsibilities in this area of Madison County:
Emergency Management

Mitigation
Preparedness
Response
Recovery
Wildfire

Fire Warden and cooperative fire protection with Montana Department of Natural Resources and Conservation (DNRC)
County Rural Fire Chief
Open burning
Hazardous Materials

Local Emergency Response Authority
Emergency Planning and Community Right to Know Act
Hazardous Materials Response Team
The goal of the agreement is to create more efficiencies while bringing consistency for these programs across the community without worrying where the county line is.
Similar arrangements are already in place for law enforcement, coroner, search and rescue, and 911 dispatch.
With all other public safety functions being provided by agencies in Gallatin County, this alignment will allow for easier and closer coordination across agencies for activities in the Madison County portion of Big Sky.
This also allows for the Gallatin County plans, processes and tools to be consistently applied across the entire Big Sky community regardless of the location. These are also the resources the emergency service agencies are already familiar with and using.
The community resources and tools available on readygallatin.com and through our staff will now apply to the whole community and establish a one-stop source for preparedness-related information.
In the event of a large scale incident in Big Sky, response coordination and recovery activities will no longer be split between the counties depending on your location.
Through the combined efforts between the counties, Gallatin County's program will now have program staff focusing in the areas of operations, training, preparedness, mitigation and wildfire response who can provide a higher level of expertise across our program areas.
The entire agreement can be viewed here.
To learn more about Gallatin County Emergency Management and what this new inter-local means for the Big Sky Area, the public is welcome to a virtual discussion during Big Sky Community Week. The panel discussion will be on Tuesday, Oct. 4 from 2-3 PM. Details on how to join can be found here.
###