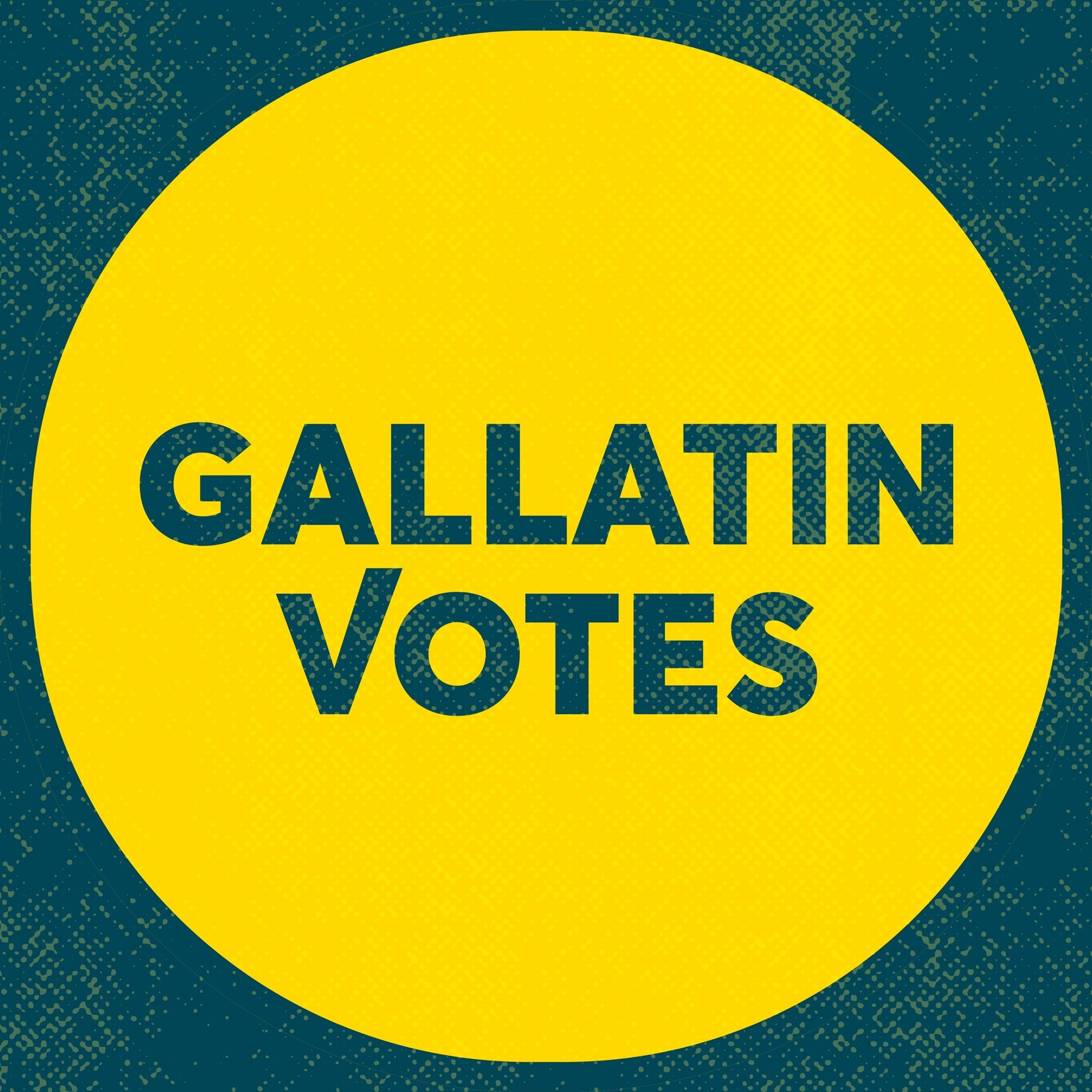 For immediate release: Sept. 26, 2022
Media contact:
Jasmine Hall, Gallatin County Elections Manager
jasmine.hall@gallatin.mt.gov
406-582-3060
Gallatin County Elections Office Encourages Early Voter Registration
Why wait?! The Gallatin County Elections Department encourages voters who need to register or update their registration to do so sooner than later to avoid Election Day lines.
Due to a recent court ruling, same-day voter registration will be permitted on Election Day for the upcoming federal general election on Nov. 8.
Voters can register to vote on Election Day, but can only do so at the Elections Office between 7 AM and 8 PM. Their ballots must be received by 8 PM.
Voters new to Gallatin County, who register on Election Day, will be required to vote provisionally. Their vote will be counted on Monday Nov. 14 once it goes through the Provisional Ballot verification process to ensure election integrity.
Gallatin County Elections staff urges folks to update your voter registration now! Be proactive and avoid long registration lines on Election Day. Depending on crowds, in years past folks have had to wait hours to get registered on Election Day. Come in now and our staff will have you in and out of our office in just a few minutes!
You can check your voter registration information at www.MyVoterPageMT.com. Remember – if you've moved or changed your name since the last election, you will need to update your registration.
Our staff makes it quick and easy to get registered. Simply print out this form and fill it out using blue or black ink. Then return it to our office either in person, by email or via email. For email forms, simply take a picture or scan your filled-out form and send it to gallatin.elections@gallatin.mt.gov.
Almost 17 and ready to vote in the upcoming election? Seventeen-year-olds with birthdays on or before Election Day on Nov. 8 can pre-register today!
Please note: Regular voter registration for the upcoming general election closes at 5 PM on Tuesday, Oct. 11. The late voter registration period begins on Wednesday, Oct. 12. During late registration, you must appear in person at the election office to register to vote or make changes to your current registration. Late registration ends at noon on Monday, Nov. 7. Then same-day registration is available on Election Day from 7 AM to 8 PM.
Other recent elections changes
A recent court ruling also updated laws around what is an acceptable form of ID for voting. A student ID is now an acceptable form of identification. Students can provide their current student ID to vote – no additional ID required.
The Gallatin County Elections Office is located at:
311 W. Main St.
Room 210
Bozeman, MT 59715
Reach us at 406-582-3060 or gallatin.elections@gallatin.mt.gov. Find more elections info at www.gallatinvotes.com.