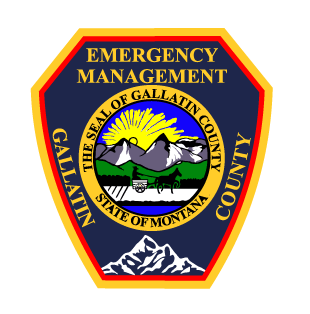 For immediate release: Sept. 30, 2022
Media contact:
Kevin Larsen, Operations and Training Manager for Gallatin County Emergency Management
kevin@readygallatin.com
406-548-0117
Gallatin County Emergency Management Hosting Large-Scale Training
for Area First Responders
Over a dozen emergency response agencies from across Gallatin County are taking part in a training exercise to better prepare our area first responders for an active killer situation.
The exercise will be on Wednesday, Oct. 5 at Sacajawea Middle School in Bozeman. It will run from 4 to 10 PM.
School parents and neighbors can expect to see lots of emergency vehicles in the area during the training.
This exercise aims to train law enforcement and several fire departments to work as cohesive teams when entering scenes where there is still potential threat. The exercise will hit on topics such as victim retrieval, transport, treatment, and transfer.
Our agencies have a strong history of working and training together. This exercise will build upon these solid relationships to help our community be better prepared for some of the worst-case scenarios.
The training is made possible by a grant secured by Gallatin County Emergency Management.
Emergency response agencies participating include:
Gallatin County Sheriff's Office

Gallatin County Emergency Management

Gallatin County 911

Bozeman Police Department

Belgrade Police Department

Montana State University Police Department

Montana Fish, Wildlife and Parks

Montana Highway Patrol

Bozeman Yellowstone International Airport Authority Police

Bozeman Fire Department

Central Valley Fire Department

Hyalite Fire Department

Big Sky Fire Department

Amsterdam Rural Fire District

Hebgen Basin Fire Department

Gallatin Gateway Rural Fire District

Bozeman Health Deaconess Regional Medical Center
Many thanks to Bozeman School District for the use of their facility, and to American Medical Response, Manhattan Rural Fire District, Fort Ellis Fire Department, and Bridger Canyon Fire Department for supporting the training.
Media invited to attend the training
Reporters are invited to attend part of the exercise. You will be able to observe parts of the exercise and get interviews with participating officials. Please meet at the front entrance of Sacagawea Middle School at 5:30 PM.
###